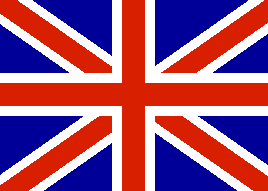 ​Why do some people look younger than their actual age and other look older?
The mechanisms that affect our aging are regulated not only by genes but also on the efficiency of the nervous system, the control panel of the entire body.
Years of research have shown clinically that the interaction with the environment produces damage that affect our bodies and our nervous system. Stress, health, disease, clinical factors, social and environmental alter the correct answers of our body and are permanently stored even when they are not optimal responses.
Antiaging Bio Dynamic Enhancer ™ (Dabe Treatments ™) is the stimulus that allows to reformulate in a natural way our body's responses to stress, optimizing the answers point by point.
The principle of operation is very simple. Small-scale production of electricity at low intensity produced naturally by our body is collected through the Antiaging Bio Dynamic Enhancer ™ and redirected to our nervous system that generates an immediate check-up and a progressive self-correction.
With Antiaging Bio Dynamic Enhancer ™ we ourselves generate the vital energy that can make the young and most of our real age in seconds.
The Dynamic antiaging represents the standards of scientific and technological knowledge in medicine of the "real" wealth and "real" anti-aging.
Antiaging Bio Dynamic Enhancer ™ was created by an international patent physicians ricercarori Salvatore Rinaldi and Vania Fontani.
Electromedical equipment, the result of over 30 years of research in the university, and used on thousands of patients, capable of directing our life energy spread optimizing responses of our body.
Dabe Treatments ™ allow:
- IMPROVED POSTURE
- RETURN OF MUSCLE TONE
- RECOVERY STRATEGIES BEST MOTOR
- PERFORMANCE IMPROVEMENT OF PHYSICAL AND MENTAL
- SLOW DOWN THE AGING PROCESS OF PHYSICAL, MENTAL AND BEAUTY
-OVERALL AESTHETIC IMPROVEMENT WITH RECOVERY OF VITALITY 'AND ELASTICITY' TISSUE
Dabe ™ Treatments are implemented in one or more cycles of 18 sessions of a few seconds each, administered with varying frequency depending on age and physical condition.
Dabe ™ Treatments are safe, without any side effects, completely painless, non-invasive.
Dabe ™ TREATMENTS AND 'THE GREATER' FAST PE regain AND OPTIMIZE THE STATUS OF HEALTH AND PHYSICAL, MENTAL, METABOLIC AND NEUROLOGICAL.
Dabe Treatments ™ using REAC ® already proven by thousands of treatments and international scientific publications.